Dr. Amelia A Allen Profile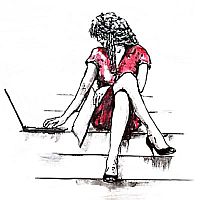 Amelia tells us a little bit about why she decided to write a novel ...
"My purpose in life is to enable myself and those around me to lead longer healthier lives. This underpins my passion for health and well-being and the reason I became a doctor and now an author as both are mediums to achieve this higher goal. I loved writing as a child and teenager but decided to pursue medicine. Now after a successful medical career I'd like to devote time to writing. To this end I decided to write my first novel about a woman which can be any woman growing into an independent person using grit, determination and passion to find her way in life no matter what obstacles she encounters."
How to write a book when you're as busy as Amelia ...
Amelia loved to tell stories and always dreamed of writing a novel but time was of the essence in Amelia's hectic life. So she found another way to get the job done. She told and recorded her stories to those around her willing to listen and enlisted the help of a writer friend to transcribe and bring them to life in novel format. She found herself with a long daily commute for several years and never one to waste a second used the time to edit the work as it progressed from start to finish.